In last month's blog Chris Wanstall shared some of the things she's has learnt about pursuing maturity in prophecy and finding healthy ways to communicate what God puts on our hearts. This month's blog follows a similar theme as we consider the dangers that an immature prophetic ministry can bring.
The New Testament is pretty clear: prophecy is a gift for all God's children. A gift to be eagerly desired, that brings enormous blessing as it connects people to the Father's heart. Over the years I've seen the potential of prophetic ministry to bring encouragement, hope and freedom to countless people. And I've seen the joy that comes when we realise that we can all join in: it's not an exclusive gift for a mysterious elite, but a dispensation of grace that the Holy Spirit pours out abundantly. We can all use this gift and be channels of God's love as we seek His heart for everyone we meet. A healthy prophetic culture is one where there is an active understanding that prophetic revelation is available to all.
So it's a sobering thought that often the biggest barriers to releasing a healthy prophetic culture are the prophets themselves. All too often the thing that stops people engaging with the gift of prophecy is the immaturity and unhelpful behaviour of prophetic people. By 'prophet' I mean the New Testament 'five-fold-ministry' prophet that Paul writes about in Ephesians 4: that section of the church who have a particular calling to help the church hear God's voice. Jesus has given certain ministries or callings to the church, distributing them among all the people as He sees fit. God has made each one of us to fit a certain place where we can serve Him best. These five ministries are given so that the whole body of Christ might grow and mature, that we might live out the unity Paul describes at the beginning of the chapter. That we would become the people Jesus intended us to be.
We get a little glimpse of the mature New Testament prophet from this verse in Acts 15:32:
    "Judas and Silas, who themselves were prophets, said much to strengthen and         encourage the believers."
This is a great snapshot of what the prophets were up to in the early church: they were channels of God's strength and encouragement. As Paul reminds us in 1 Corinthians 14:3, when we prophesy we speak to people for their strengthening, encouragement and comfort. I would have loved the opportunity to hang out with Judas and Silas and be a recipient of their wonderful ministry.
Alongside bringing prophecies and speaking encouragement, the primary role of the New Testament prophet is to help other people hear God for themselves. Mature prophets do this by laying down their own agendas, and the desire to go it alone, and instead focus on investing in others. They find ways to effectively multiply their ministry and allow others to imitate them. They give people a framework to climb on and an invitation to come and join in.
A mature prophet has a key role to play in establishing a healthy prophetic culture in their church. Their heart will be set on edifying the body by encouraging others to step out and listen to God, and they will model a humble, accountable and community-focused approach to the gift. In fact they will model it in such a way that it's infectious – people will eagerly desire prophecy (1 Corinthians 14:1) because they see the fruit of the gift in the mature prophet's life.
But all too often we see the opposite dynamic happening – immature prophets that actually put people off prophecy. And this is how it happens: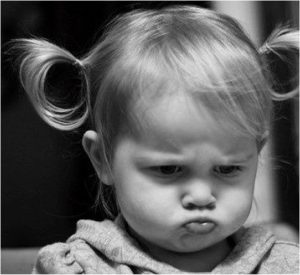 By their attitude and language they imply that this gift is exclusively theirs. Their inability to convey their prophetic experiences in normal, accessible language means it appears unattainable for the rest of the church.
Their stubborn independence leads to a lack of accountability and submission. They won't engage with discipleship and they won't embrace the common vision of their church family. They end up being a critical voice on the edge of church, quick to point out every problem they see.
Their lack of rootedness in community and their avoidance of accountability means they quickly rush into acting on whatever they think God is telling them to do, without the discipline of properly weighing and testing their word with others.
Their tendency to speak judgement rather than mercy creates a culture of fear.
Because their identity is so caught up in their prophetic ministry, if their prophecies are rejected they feel personally rejected. Anyone who questions their actions or words gets accused of quenching the Spirit.
Their lack of humility and grace means they demand to be listened and responded to, becoming frustrated when leaders don't immediately act on the revelation they bring.
No wonder the response of so many church leaders is to shut down or tightly control any expression of prophetic ministry. No wonder so many church members avoid an active engagement with prophecy.
There is a spiritual battle going on. Prophecy is a wonderful and powerful gift that God has given His church but the enemy hates it and does all he can to twist and distort it . I'm aware of a number of situations at the moment where the desire of churches to develop a healthy and mature prophetic culture is being jeopardised by the attitude and actions of immature and unaccountable prophets. Of course this is exactly what the devil wants.
For those of us who are 'prophet-shaped' and long to see prophecy welcomed in our churches, here are some hints on how to be a help rather than a hindrance:
Remember: it's not about you and your 'gifting' or 'anointing' – rather the focus needs to be on how you can help others hear God for themselves.
Actively seek out accountability. Find a safe place of accountability where you can be transparent about your life and ministry.
Cultivate a servant heart; read Philippians 2.
Get some training on how to communicate your ideas with humility and grace.
Look for creative ways to bless your leaders with your prophetic gift.
Don't be weird or super spiritual – aim to be as normal as possible.
Hang out with apostles, evangelists, teachers and pastors. Choose to learn from them and their perspectives.
Follow in Judas and Silas' footsteps and seek to say much to encourage and strengthen believers – all the time!
Let us heed these words from 1 Peter 4:10:
"Each one should use whatever gift he has received to serve others…"