For those of us who are 'prophet'-shaped, one of the challenges of working out a mature expression of our calling and ministry is dealing with the frustration of not being listened to. How do we keep our hearts right? This month's blog addresses this question and is written by Christine Wanstall who leads Accessible Prophecy in Australasia.
Occasionally I will have a blog or a prophecy cross my desk and it is clear that the prophet who wrote it is frustrated by the lack of response to their prophetic gift. Often these prophecies are strong in judgment and condemnation and it is clear the prophet is frustrated. I feel for these prophets. I can feel how frustrated they are and I recognise times when I have been frustrated and angry when I have not felt heard. "Don't they realise this is from God?" or, "If they had only listened to me they would not have found themselves in this situation." Often when we find ourselves in these spaces we end up on the edge of community, not being heard and it becomes a self-fulfilling cycle of frustration, condemnation and judgment.
It causes me to pause and think, as a prophet, how do I make sure I don't end up in these places? We know communication is a two-way process so if I am not being heard, maybe there is an issue with how I am communicating, rather than the person receiving it not hearing it correctly? Here are a few thoughts I have found helpful in managing my frustration and placing myself in a posture where the prophetic words I communicate can be well received.
Recognise that a prophet is only one of the five-fold gifts that God gives the church
Being a prophet is no more special than being an apostle or a shepherd, teacher or evangelist. Although my gift means that I have a strong connection to the Father's heart, this is no more important than the evangelist who sees opportunities to speak the gospel or the teacher who helps people understand the word of God. The New Testament talks strongly about being in community and living as the body of Christ.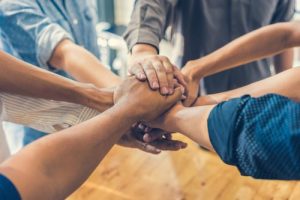 If I am a prophet who is constantly speaking words of judgment and condemnation, then I quickly become someone that people don't want to hang around with or listen to. I am learning to value community and trusting that God is able to speak through other gifts, and that I am not the most important super special. It is a humbling experience…
Make sure I am speaking words of encouragement, comfort and words that build up the body
"I have loved you with an everlasting love; I have drawn you with unfailing kindness," the Lord declares in Jeremiah. It is challenging to take a posture of kindness when I am frustrated and annoyed. If I have a word that is more condemning than kind, I am learning to process these with trusted people who help me work out how to communicate them or to discern if maybe they are just words for me to pray through and not communicate!!
Recognise that I don't always get it right
Although I would like to think I am perfect – I know that this is not the case! There are times when my own agenda, hurt, frustration, ideas and thoughts come to the fore rather than a genuine prophetic word. Taking a posture of humility means that I recognise that I may not always get things right and that's ok. My identity sits in relationship with the Father outside of my ability to hear God perfectly. So if the prophetic words are not being heard, then maybe I have got it wrong.
Learning to grow in my prophetic gift
It is important to recognise that my prophetic gift is like any other gift that God gives. It requires me to learn and grow in my understanding and ability to hear God and communicate this well to others. This requires patience and tenacity to find the right place and people to help me learn and grow. I deeply value the Accessible Prophecy huddle process where I find myself in a safe environment to be challenged and encouraged to grow in my prophetic gift. I want to steward well the gift God has given me.
Find opportunities to serve the church and the people in the community that God has placed me in
I need to make sure this is not an attitude of, "Let me serve you a cup of broken glass," but an attitude of genuine love and care for the well-being and future of the people I am placed with in community. Again this requires humility to genuinely serve people with whom I might feel angry or annoyed. In doing this, it has taught me to see that I need to trust the leaders God has placed me under. This includes trusting them in applying the prophetic words rather than me telling them how these words should be applied. Serving the church means releasing the words I hear and caring for, supporting and loving the people that I am placed in community with.
It is deeply challenging to find ourselves, as prophets, in a frustrated and angry place and feel like we are not being heard. I invite you today to consider how we can allow God to speak to us about our frustration and grow in our prophetic gift to serve the body of Christ. Listening to God about what sits beneath our frustration allows us to grow and mature in our gift and we then see prophecy taking its place within the community of Christ as a valued gift to the body.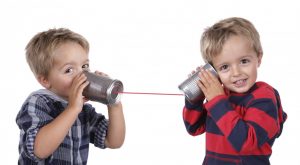 SaveSave
SaveSave