Where have you met Jesus today?
I hope you have at least one special place where you find it easy to connect with God. Perhaps it's a comfy chair in a quiet spot in your house; a sunny bench in your garden; or walking in a local park. I'm about to head off to one of my special places: Burbage Valley in the Peak District is only six minutes away by car, great for dog-walking, and somewhere I find it really easy to pray and connect with Jesus.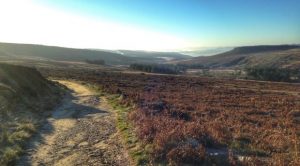 Of course we know that God is present everywhere, and Romans 8:29 teaches us that there is nowhere in the whole of creation where we are separated from his love. But throughout the Bible narrative we see God choosing certain places to meet with his people, places of encounter such as Mount Sinai or Gideon's tree.
The ancient Celtic Christians used the concept of 'thin places' – places where God's presence seemed more accessible and heaven seemed closer. These might be places in creation – perhaps a hill, river, or lake – where connection with the Divine Presence was somehow much easier. These were physical places, and we all need those special locations that we journey to for spiritual refreshment and abiding, whether the pilgrimage is of a few steps or many miles.
Reading the gospels we see that Jesus often used mountains as special places to meet with his heavenly Father:
           After he had dismissed them, he went up on a mountainside by himself to pray. Later that   night, he was there alone. Matthew 14:23
In these days he went out to the mountain to pray, and all night he continued in prayer to God.   Luke 6:12
It's interesting that Jesus, who did everything out of relationship with his Father (John 5:19-20), still needed to go and find the special places to retreat to where he could meet with his Father in prayer.
Once a week I try to get out to my favourite coffee shop because it's a place where I love to sit in Jesus' presence and hear him speak to me as I read my Bible and write in my journal. It's an easy place for spiritual engagement, one of my own 'thin places'. The presence of Jesus is often so real and tangible that I want to reach out and touch his hand as he sits at the table with me.
But as well as physical places, God's Spirit delights to lead us to internal and spiritual places of meeting, which are just as real as their physical counterparts; places of the heart. There are many stories in the Bible of God meeting with people through prophetic experiences such as dreams and visions. Think of Isaiah's incredible encounter in Isaiah 6, or Jacob meeting God in his dream of a heavenly staircase in Genesis 28. These were real encounters, but took place in the spiritual realm.
One of my favourite 'listening' exercises I do with people I'm coaching is to use the scriptural concept of a 'spacious place' and ask God to show what this place looks like for each of us, using our God-given imagination.
He brought me out into a spacious place; he rescued me because he delighted in me.           Psalm 18:19
         You have set my feet in a spacious place. Psalm 31:8
As we do this exercise we have a time of quiet and simply ask the Holy Spirit for an internal picture of the spacious place, the place of meeting; something that we can perceive with the eyes of our heart. We then look to see where Jesus is in this place and engage with what he is doing. I love hearing the details of the revelation that God brings to people as his Spirit touches their spirits and opens the way for meeting him. These are not one-off prophetic pictures, but places that we can return to again and again: meeting places in the spiritual realm.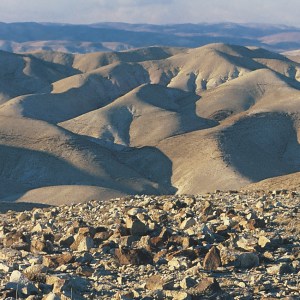 In my own Christian walk I have found that God gives me new internal meeting places depending on the particular season of life I'm going through. A couple of years ago, when I was going through an intense pruning season [see the blog post Embracing Pruning], God gave me the image of a desert to find a meeting place with Jesus. I sat down with him every day in that desert place as he did some really deep work in my heart, and this internal meeting place became a regular venue of fellowship and encounter.
The idea of a 'meeting place', whether physical or internal, brings a fresh dimension to prayer, when we start to see prayer fundamentally as an intimate meeting place with God. There is a profound depth to prayer when we approach it as a context or a place that is first and foremost about meeting God before we say any words – a place to wait on his presence and to fix our eyes on Jesus.
The wonderful thing about discovering the meeting places that God has for each one of us, is that he is already there waiting for us. This is the Father that picked up his skirts and ran to embrace the prodigal son. He delights to meet with us – so we don't have to fear he won't turn up. Whatever our meeting place looks like the important thing is that it's a venue for communion and fellowship and deep abiding.
"You will seek me and find me when you seek me with all your heart. I will be found by you," declares the Lord. Jeremiah 29:13-14